Marketplace specialist, your partner in marketplaces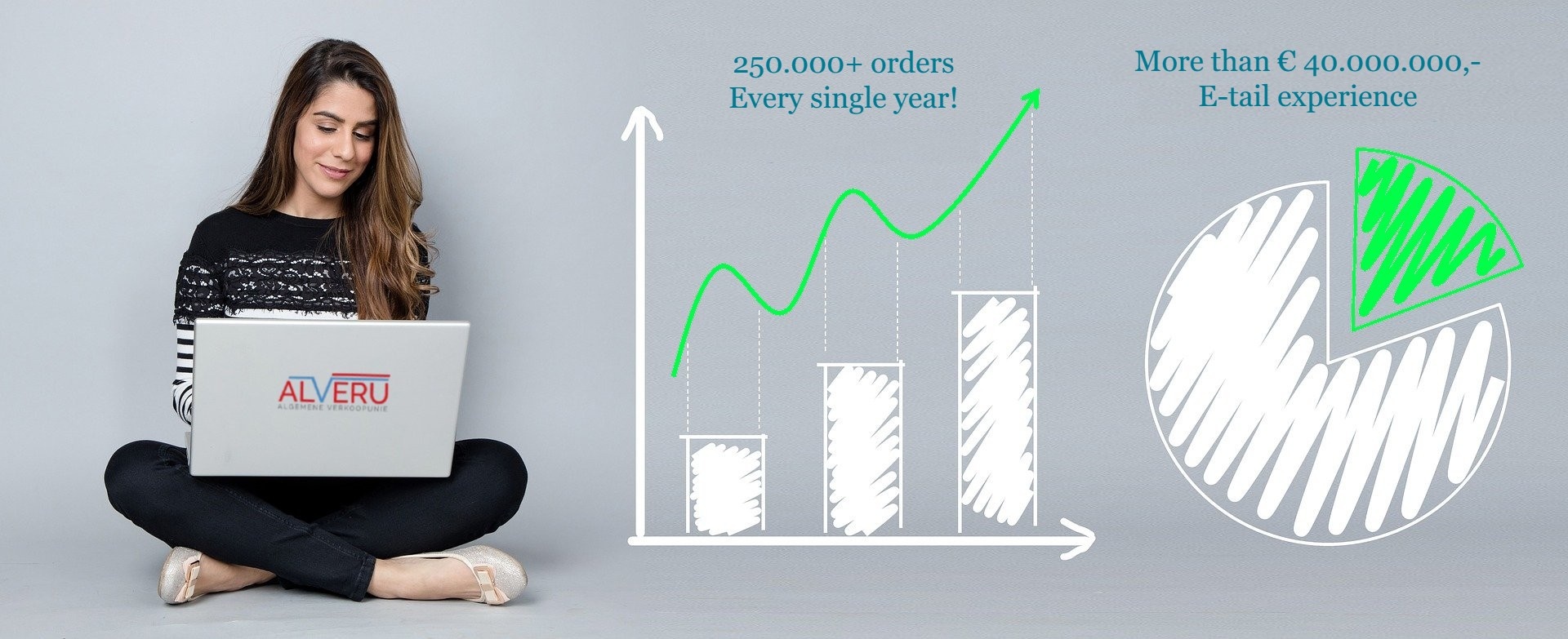 Marketplace Services
Online Marketplaces management & visibility for Retailers and Brands
Parya B.V. helps Retailers and Brands to grow on (international) marketplaces. With the different services of Parya Online Marketplace Services brands quickly reach new customers via Marketplaces like Bol.com & Amazon and companies leave the "hassle" including managing these channels to the Marketplace specialists of Parya. This leaves them more time for their core business and they do not have to hire expensive experts.
In addition, Alveru B.V. is our B2B department where we can store products on a large scale and take care of the entire distribution in the Benelux. For cooperation partners, we are the intermediary for the E-tail customers. Thanks to our many years of experience with the various large online e-tailers, we know exactly how this market works andguide our customers to new successes.
Take a look at this link (Dutch interview) and you will come to an interview that Bol.com had with our owner.
The idea with us is simple. Retailers and Brands indicate in consultation with Parya in which countries and/or marketplaces they want to be visible. Then Parya performs a Product-Potential-Scan and buys these items with marketplace-potential directly from the brand or distributor, then starts the online marketplace machine at Parya.
The "retail landscape" has been shifting rapidly in recent years from physical shops & webshops to large online marketplaces. This just because the consumer's search for a product often starts directly on the site/app of a marketplace like Bol.com in the Netherlands, Cdiscounts in France or Amazon in Europe. This makes it all the more important for retailers and brands to be well represented on these sites.
Selling via a platform like Amazon is not something you just 'just add' to. It requires well-considered choices and a lot of time, including writing marketplace-focused content and guaranteeing good (customer) service. The enormous reach is a great advantage, but there are also drawbacks, such as high costs and competition.
Our advice is therefore to see marketplaces like Amazon as an interesting extra sales channel within your omni-channel strategy and leave the management of this to a marketplace expert who is working day in and day out on the latest developments & trends in this sector.

The possibilities at a glance:
On the basis of our Product-Potential-Scan, we do research in advance which of your products really have the potential to be successful on specific marketplaces. We will also carry out a free marketplace sales forecast. In addition, we are committed to get to the first page and get the Buy Box for these products. Parya is a stockholding company**, which means that we buy your potential items to us and we take care of the management and purchasing risk of these stocks. You will also benefit from the advantages of selling through Parya's existing successful & well rated own sales accounts to be found through this link. This will allow you to scale faster (no VAT per country required, no account configurations, no feeds etc) and you will immediately have higher conversions, sales speeds and good customer service.
**Do you, as a brand owner/retailer, manage the stocks and deliveries for the online marketplaces and only let Parya manage the marketplace account? That's possible! Then we will realise a tailor-made solution for this.
Advantages:
- Highest service standards for the consumer
- Free online product-potential scan
- Free Marketplace Turnover Forecast
- Parya takes the stock risk.
- You only sell the products to Parya, we do the rest.
- Growth of turnover and traffic through our software
- You benefit from the advantages of selling through the existing & highly valued "Parya sales accounts".
- Customer service from us
- Strong cooperation in the transport network
- Bulk shipment of stocks to 1 warehouse only
- Significant Online visibility growth in NL, DE, FR, LU & BE.
Marketplace specialists
Parya has marketplace specialists on a.o. the platforms below:
- Amazon.nl
- Amazon.de
- Amazon.fr
- Real.de
- Cdiscount.com
- Blokker.nl
- VidaXL.com and BE
- VidaXL.de
- VidaXL.fr
- Bol.com and BE
- Fnac.com and BE
- Leenbakker
We are proud to work with the following brands through the online marketplace: Little Tikes, Denver, Monopoly, Risk, Xiaomi, QCY, Valueline, Eken, New Classic Toys, White Goblins, Grundig, Dunlop, Pro plus, Masterlock, Silverline & Tristar. In addition, we collaborate with various distributors of the various well-known brands.
Do you want your visibilty on the Online Marketplaces and your turnover to grow rapidly in a short period of time? Then please contact us
email: [email protected]
tel: +033-4700700